Home improvement shows are to blame! Decorate, renovate, refresh, redesign, and it goes on. Well, this inspiration has found its wisdom to the resale Market! There is almost always a greater resale value when improving the current condition of a home before going to market. Once we identify targeted improvements, we roll up our sleeves and get to work. A few projects that we've assisted our clients with:
This property had been a rental and grossly neglected for 14 years; it was a mess. The sellers didn't know which way to go; sell as is or jump into a complete renovation? They lived out of state and liked that Ian and I could manage the project from start to finish before going to market. They consulted with their financial advisor, and we collaborated as a team and went to work to facilitate the needed repairs and improvements. We called in our inspectors and crew immediately. The front entrance was rebuilt, the kitchen was given a really nice refresh (see inset pics), floors were refinished, a bathroom was rebuilt, and the landscaping was given needed attention for curb appeal. We were against the clock and brought the property to market within two months after being fully staged. The seller's goal was a quick highest and best return, and we delivered!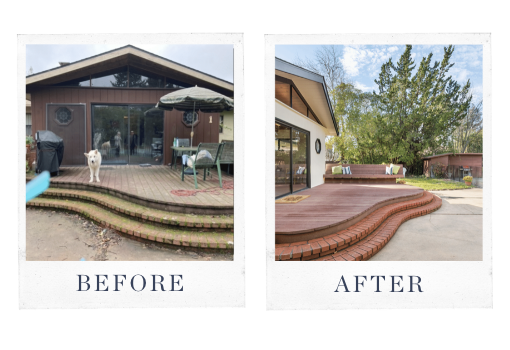 A gem of a property, the heritage aesthetic of this in-town property was brimming with character, its Fabulous and Sensational story needed to be told! We collaborated with the sellers, our team of inspectors came in to identify needed areas of repair, the exterior was painted a warm white to reinforce its farmhouse theme, interior fixtures were updated, and the loose gravel drive was retained to solidify a "country in the city" preference. It was decided a full staging effort would support the seller's goal for a highest and best, and it indeed did!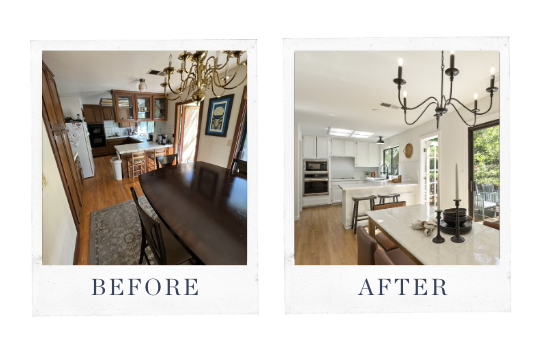 Oh, the possibilities; they were here but not without a good spit and polish. We called in the troops again, but this time, extensive exterior work was given the larger part of the budget. For all three properties, the value of "lifting and lightening" brings big rewards. The seller remained at the property, so we identified the many items that needed to be boxed up. A new exterior color brought life to an otherwise dark and dull palette; light fixtures were updated, the front landscaping cleaned and improved, and the back yard given a deep cleaning. Ian and I then worked on a light "just enough" staging theme and presented the seller with a primary offer that exceeded her expectations by leaps and bounds. Happy Endings!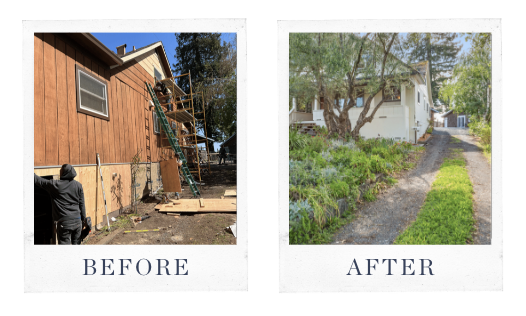 Our team of experts is a goldmine. Without them, we simply could not assure the home sellers we work with the success they deserve. Each property brings a different experience and requires a custom approach, and the adage: You never get a 2nd chance to make a great first impression remains ever true!