Who doesn't love a good warm bowl of soup? Below are some of our favorite cozy soup recipes! Try em' out and let us know what you think.
Click the soup pictures to view each recipes
Butternut Squash Soup
Served piping hot with a hunk of crusty bread, this creamy, nourishing butternut squash soup recipe is comfort food at its best.
Courtesy of: loveandlemons.com
Chicken Sausage & Lentil Soup
For a comforting meal that wont weigh you down, look no further than this deceivingly humble, decidedly delicious bowl of soup.
Courtesy of: traderjoes.com
Chicken Tortilla Soup
Chicken Tortilla Soup is like a taco in soup form. It's rich tomato and chicken broth pairs perfectly with chunky veggies, shredded chicken, & beans.
Courtesy of: natashakitchen.com
2023 Interior Design Trends
Clean white-walled minimalism is taking a backseat to an overarching trend towards more bold, colorful, and warm interior. Can a few of these simple applications bring sparkle and purpose to our staging? We think so!
Click the photo to explore more 2023 trends.
Craving a new restaurant? We're excited to check out The Redwood in Sebastopol. Created by the alums of Khom Loi and Ramen Gajin, the new restaurant will feature an all-day natural wine bar with small bites during the day and a full menu in the evening! Browse ten other new additions below. 🤤
Click the image to browse the list.

Locally, new inventory is opening up! Our first transaction of the year needed to be competitive against two other offers; the property was so beautifully prepared. Yay! We prevailed, and our Buyer couldn't be more excited to start her year off in her new home!
Still too early to say, but this experience underscores the continuing trend that brings best success to well prepped properties.
Industry economists suggest interest rates will close at 7% by the end of the year, but jumbos remain surprisingly low. We'll likely lose the 10 (+)% appreciation we gained in 2022, but experts are indicating that prices will plateau after that.
For 2023, positioning a property for sale and representing Buyers remains as much an art form as it is a science!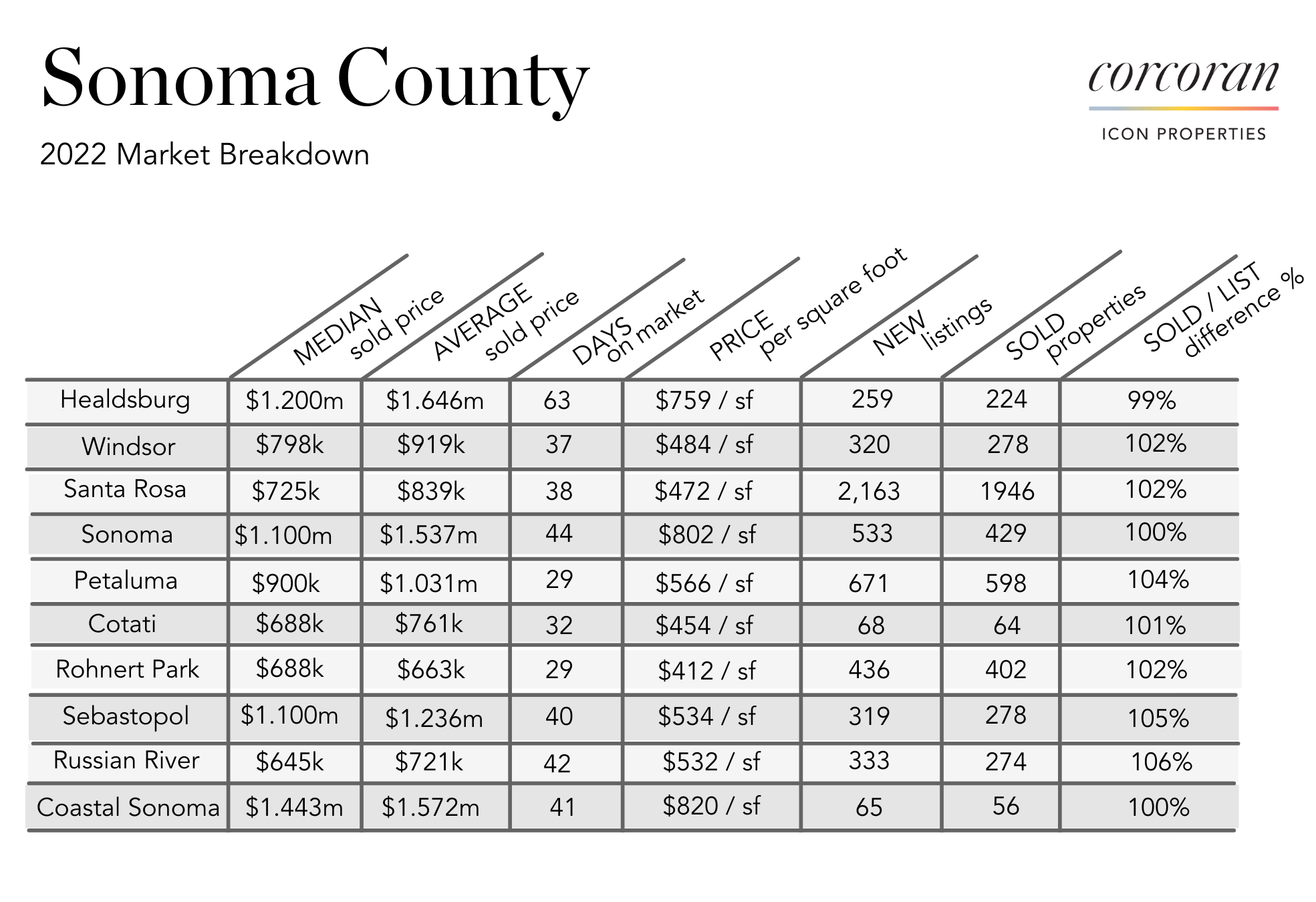 As I sit in the peaceful morning before the insanity begins around us again today, I am feeling so grateful for everything both Cory and Ian have been doing for us through this whole process. I really don't think we would be buying this house without you – your timing and guidance were spot on. And I just can't believe how well you organized and arranged every aspect of the process so efficiently and with so many great people (even paying the bills in our stressed forgetfulness!) I can't imagine a better experience and I thank you so much for going so far above and beyond! – Sarah C